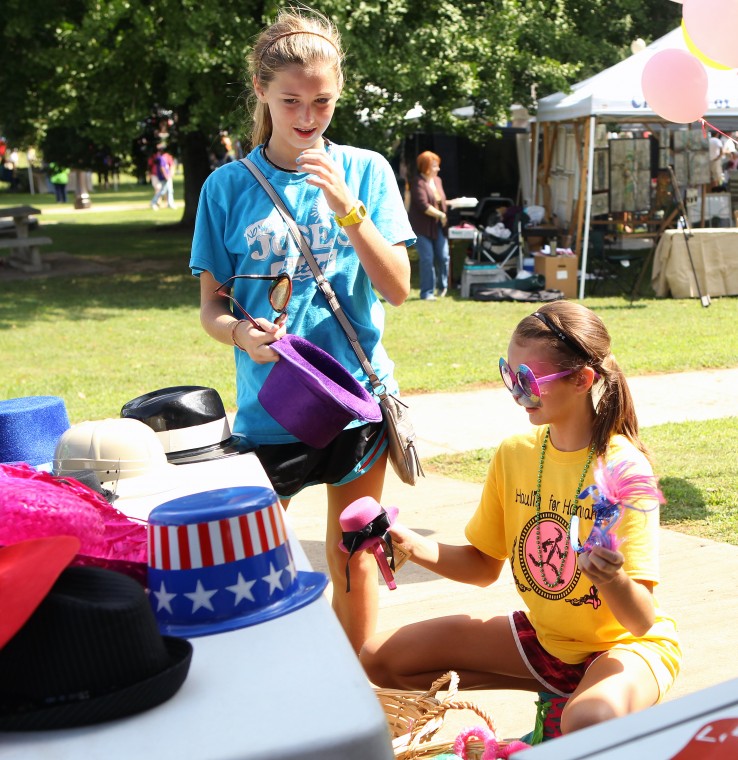 Say 'Cheese'
Mallory Davis and Jessa Stiefel have some fun at the Optimist Club photo booth.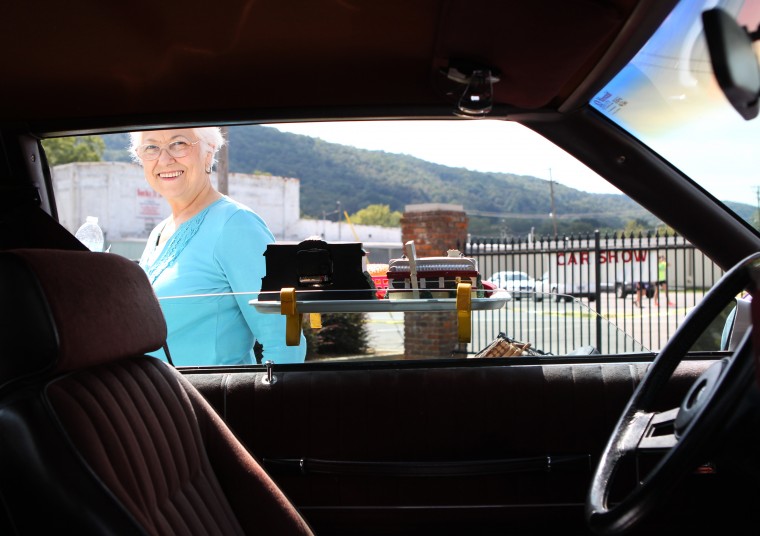 From the inside
Carole Buckner of Douglasville, Ga. takes a peek inside one of the many classic cars at Boom Days.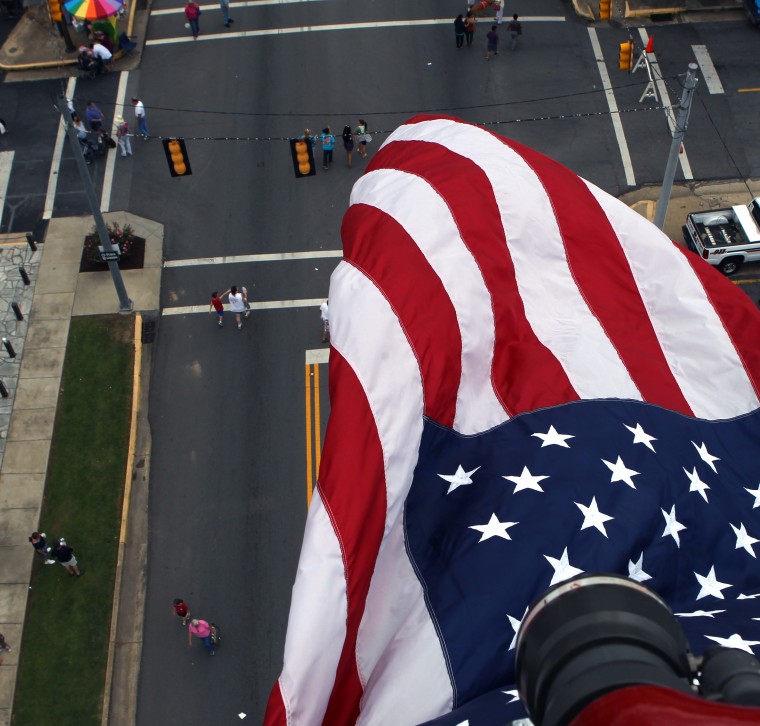 View from the top
The American flag waves proudly from the top of the Fort Payne Fire Department ladder truck.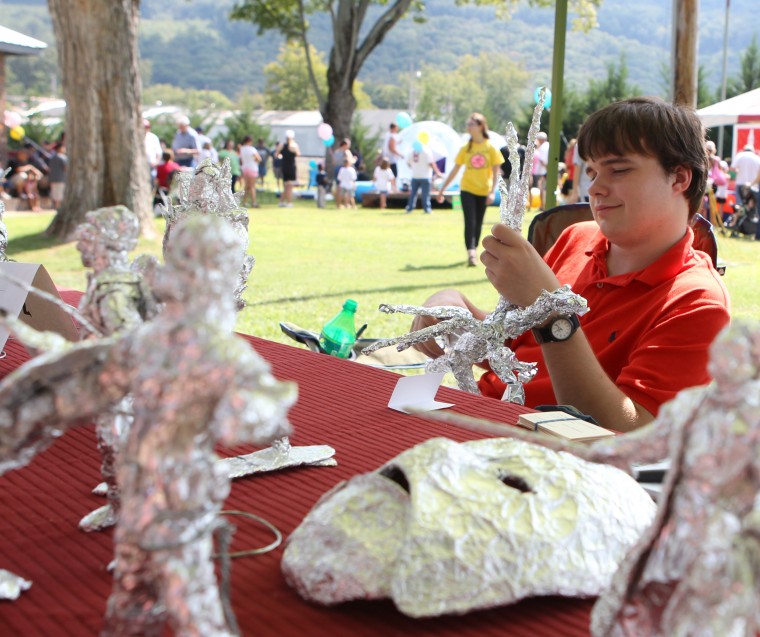 Tin foil art
Andrew McDaniel, from Valley Head, works on his aluminum foil sculptures in City Park on Saturday.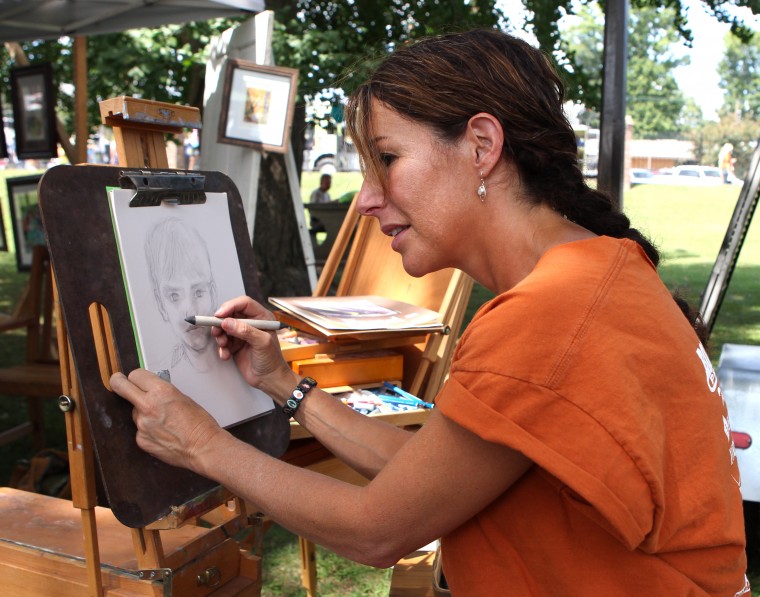 Sketching
Local artist Lydia Randolph sketches a portrait of a young boy in City Park on Saturday.